Guidelines for your brand go by a few similar names but essentially mean mostly the same thing. A brand book is a document containing all the information about brand identity and how to represent it, much like an instruction manual.
It is often called a brand manual, brand style guide, or just a brand guide, these also being a document consisting of information about how to represent your brand.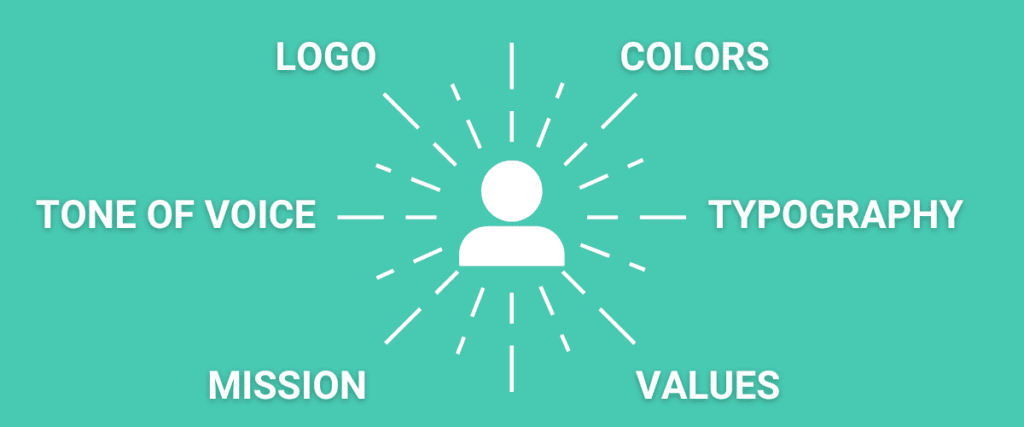 In this post, we will refer to them as brand style guidelines and brand style guides.
The Many Names of a Brand Style Guide
Brand style guidelines started out as large physical documents, like books and folders, but have recently evolved into digital versions, like pdfs and cloud platforms. This explains all the different names they've gone by, like a brand book and brand manual.
When you think about branding and brand style guidelines, you probably think about logos, colors, or fonts. Most don't think of all the work that goes into creating a solid brand and keeping it consistent.
A brand guide is so much more than just logos and visual elements. After reading this post you will have a better understanding of all the work behind a strong brand identity, which entails much more than the logo and colors, which will in turn help you with creating a brand style guide that is coherent and strong.
We will split this information into three sections to clarify what brand creation is all about and what you should include in your brand manual to ensure brand consistency.
Inner branding
External branding
Visual branding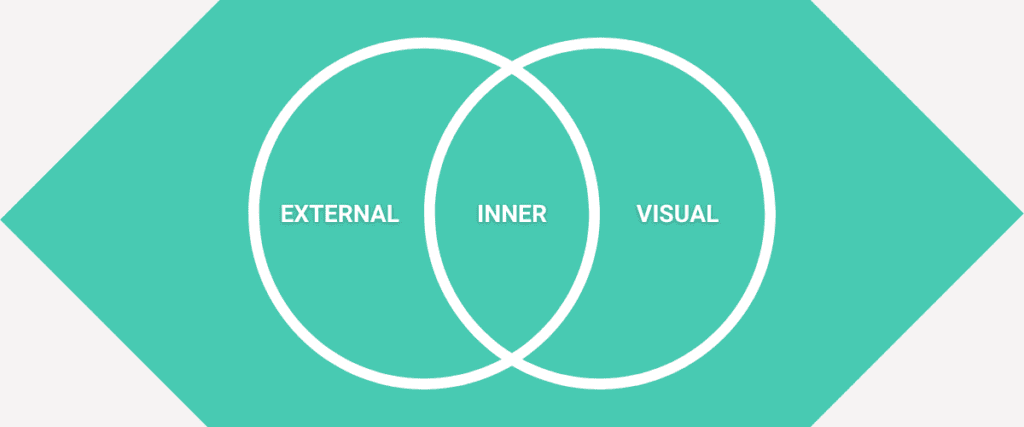 A cohesive brand style guide will help the organization communicate properly to its target audience and shape the brand's perception. Knowing your brand identity helps ensure that the brand always appears and communicates consistently, which in turn earns customers' trust. If you want to learn more about the importance of brand consistency, read our holiday blog post.
In this post, we will break down brand-building fundamentals, to help you understand your brand as a whole, or even help you build upon it further. Having these steps defined also helps third parties, like ad agencies or publishers, understand everything from the surface to your brand's core.
Inner Branding
Let's begin with Inner Branding. Inner branding entails your brand purpose, brand vision, brand mission, and brand values.
Brand Purpose. What is your brand purpose? What kind of value do you want your brand to give to your consumers? How will it help or serve your audience?
Brand Vision. Figure out the brand vision. What do you dream of your brand becoming? This can be as far-fetched as you want. Take one of the more successful brands like Tesla, for example, whose vision is to "Create the most compelling car company of the 21st century by driving the world's transition to electric cars.", according to this article, and even colonizing Mars!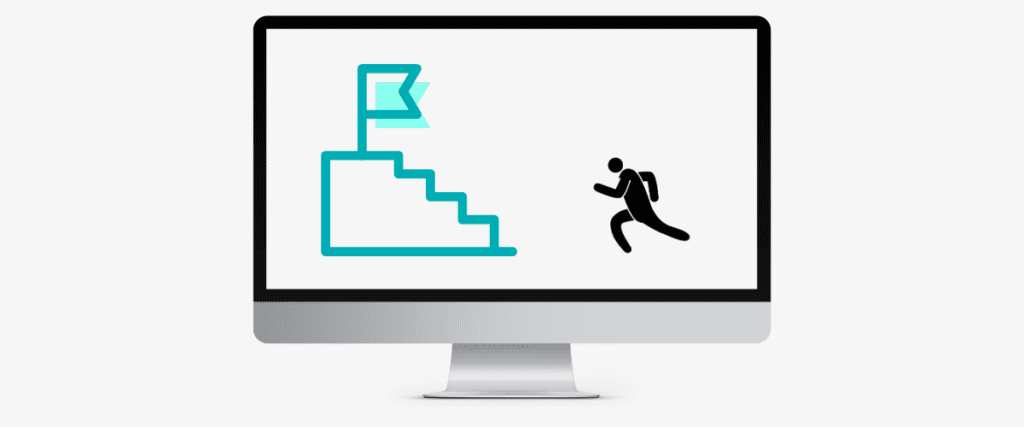 Mission Statement. If we continue to use Tesla as an example, their brand mission and vision are quite similar but more down-to-earth, and more attainable. Their brand mission is "to accelerate the world's transition to sustainable energy through increasingly affordable electric vehicles in addition to renewable energy generation and storage". Define your brand mission and make sure actions reflect this statement.
Brand Values. Everyone has values, and it's important that your brand has a set of values it follows as well. Having strong values makes the audience relate to your brand if they share the same values. This also helps shape a positive perception of your brand, if your brand cares about important causes like climate change, equality, and human rights.
External Branding
External Branding is about how your brand is perceived by your customers, where living up to customers' expectations at all times is the focal point.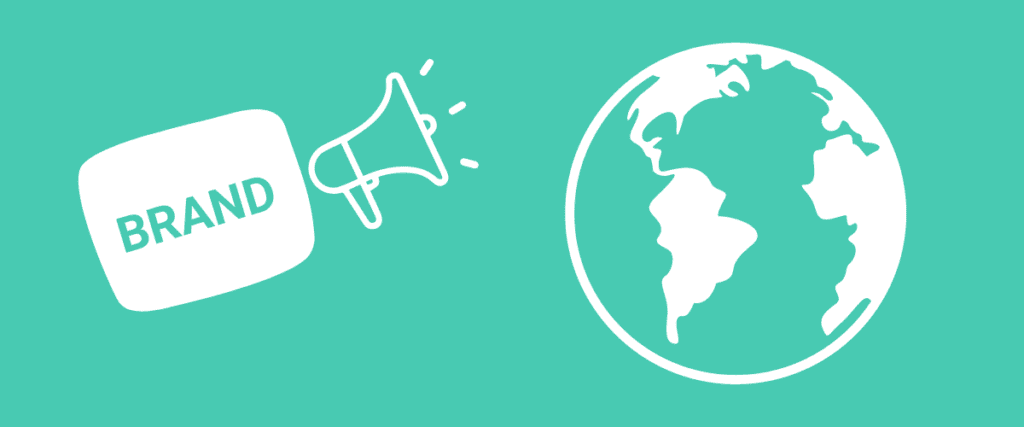 Differentiator. Figure out how your brand can differentiate from your competitors, and outperform them where they are lacking.
Brand Positioning. Define clearly how your brand is different from your competitors that offer similar services and products, who it is meant for, and what it does, in your brand guide. Why should customers choose your brand over your competitors?
Brand Personality. Try to envision your brand as a person. Creating a personification of your brand will make people relate to it as if it were a person. If your brand sells sports equipment and outdoorsy gear, they may fit a more rugged, masculine personality, whereas the target audience who share a similar personality will identify with your brand more easily. Identifying with a brand will create more loyal customers and make your brand more liked. Define your brand personality in your brand guidelines.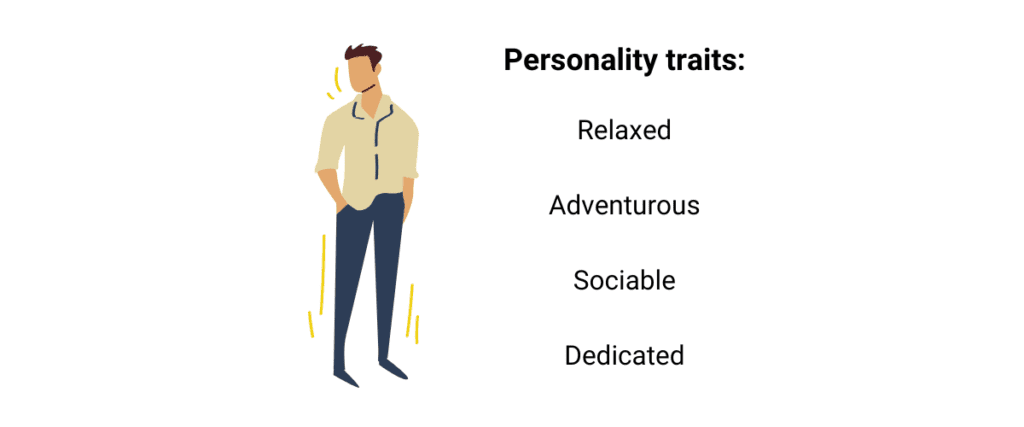 Brand Voice. Remember the established brand personality. Make sure your tone of voice fits this personality. Communicate in a way that fits with the target audience and the services and products you provide. Make sure the consistency is on brand, and make clear instructions on how your tone of voice should be in your guide.
Brand Story. Everyone loves a good story. When creating a brand story, make sure to keep your customers as the hero of the story, and your brand as a supporting role.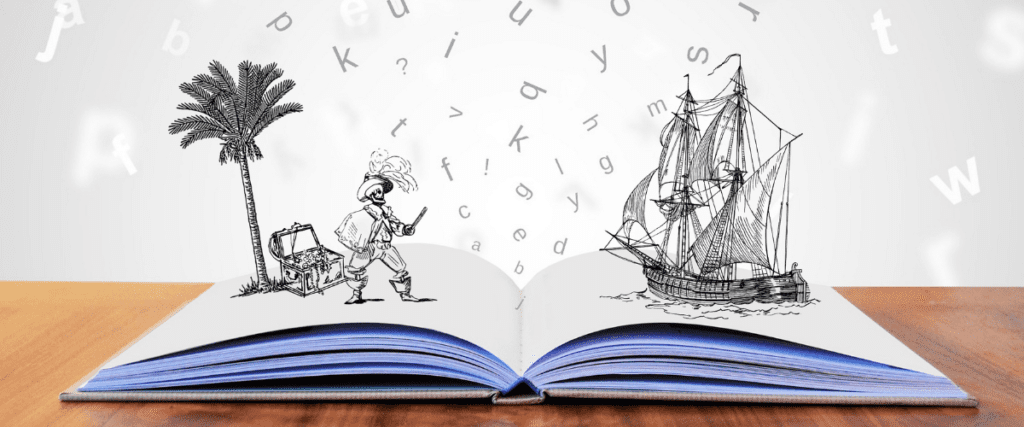 Build it up with a protagonist (your customer), the problem (the antagonist of your story), the call to action (what made the customer begin looking for a solution), the support (your brand), the challenge (the issue your brand will help the customer solve) and the solution (the desired outcome), and how your protagonist is doing today. (how your brand helped your customer).
Visual Branding
Now that you've built a solid foundation and facade of your brand, or improved upon the existing one, it should be easier to begin designing the visual brand identity of your brand. Visual identity comes down to your brand's aesthetic, like colors, graphics, and typography, and how you represent your brand.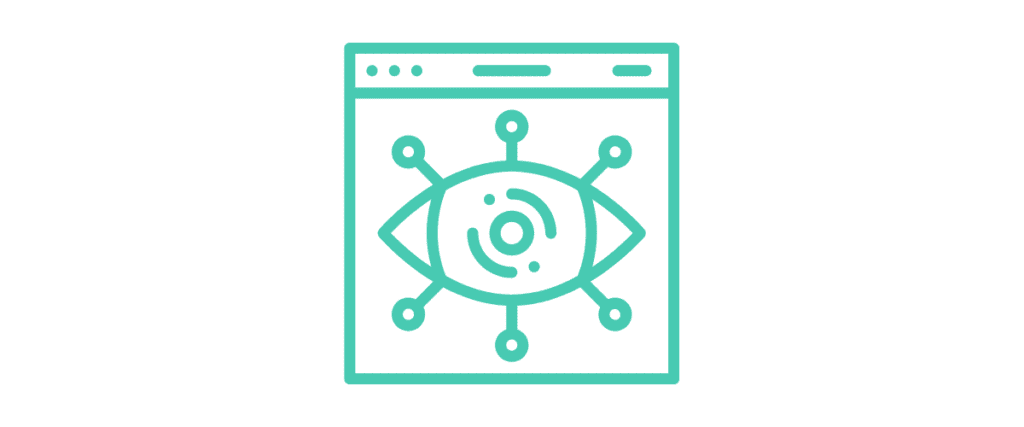 Brand Name. Choose a name that is related to your services or products. An excellent way to create a name is to find synonyms for words related to your product or service. Run it by someone else to ensure people understand your brand name and that it is easy to pronounce and remember. Include what the brand name means and the story behind it in the guide.
Brand Tagline. Include your tagline, which informs your audience about what your brand is and what it stands for in a short, memorable sentence.
Brand Colors. Colors have meanings. Include all your brand colors in your brand style guide, and add what they represent and when and how they are to be used. Make sure they fit your brand personality.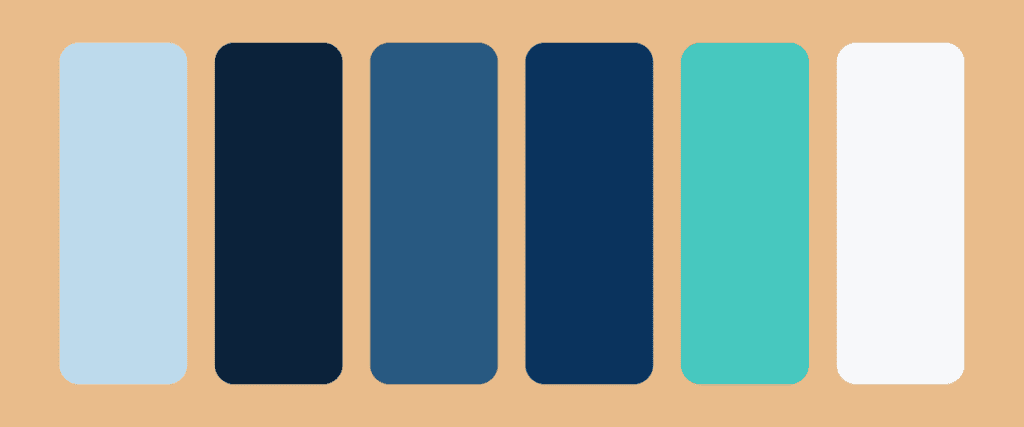 Brand Font. Brand fonts can set the mood for your brand and defining when to use one font over another sets the tone for your following text. Set clear rules on how and when to use each brand font. Be sure to follow your brand consistency and personality.
Brand Logo. Collect all used logos in one place with clear instructions on how to use them and which setting. With clear and defined rules about your logo, there should be no confusion on how and when a logo file should be used.
Creating Brand Style Guidelines
Creating guidelines can be complicated and time-consuming, but it is worth the work. Having a holistic view of your brand will make it easier to communicate to the rest of the world in the shoes of your brand.
Setting up a brand guide doesn't need to be complicated and time-consuming, though. brandguide.io is created to simplify the setup process of brand guidelines, for either your own brands or client brands.
If you're interested in putting your newly acquired knowledge to the test, try out our 14-day trial, for free!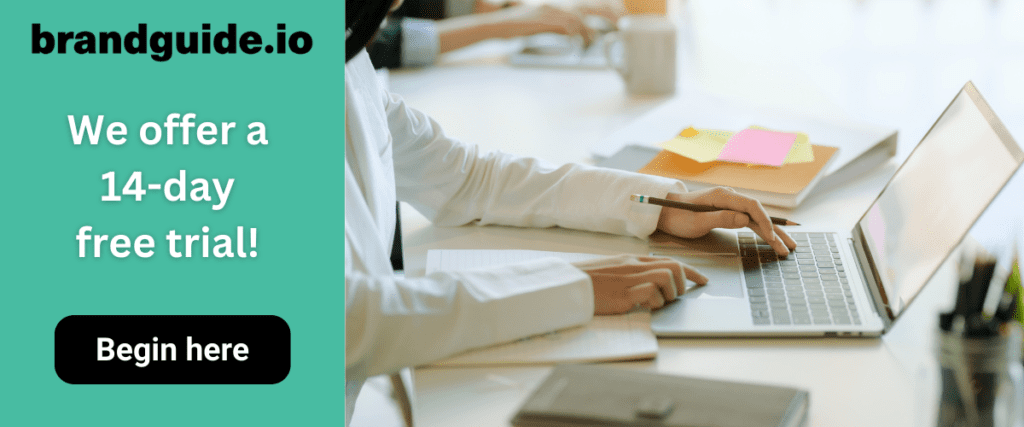 References